Volunteer in the Scottish Highlands, Leckmelm Farm, Ullapool
Topic:
10: Environment protection
Work Types:
Agriculture / Environment / Social
Number of places still available:
0
Free places last update:
May 16, 2023
International age:
18 - 99
Required Language:
English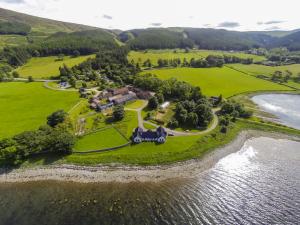 Description: Leckmelm is a small farm in the North West Highlands of Scotland. The farm is run ecologically and where possible, Leckmelm aims to provide sustainable jobs and houses to local families. They have a garden run by a local community group which provides growing opportunities for people who don't have a land to garden or for people who want to learn more. The farm aims to manage the land in a way that benefits the environment and peripheral ecosystems.
Type of Work: Woodland biodiversity work removal of invasive species. Native woodland brashing. Organic gardening. Visit to a community project in Ullapool.
Accommodation: Each volunteer will stay in a beautiful traditional cottage fully equipped.
You can check the accommodation in this link: https://www.leckmelmholidays.co.uk/campbeltown-cottages
Approximate Location: Ullapool, North West Scottish Highlands
Notes: INCOMING/ADDITIONAL FEE - Please kindly note that there is an additional incoming fee of 50 Euros for volunteers applying through Partner organisations or Contacts of the SCI network. For volunteers coming from countries with SCI Branches and Groups there is no additional incoming fee. When accepted on the project IVS will give you more details on how to pay the fee. You can check the status of your local sending organisation here: https://sci.ngo/about-us/our-movement/where-we-are/.
Organization Description: "Small groups of people can make changes that very genuinely affect people's lives." Volunteering through IVS can impact on the lives of volunteers themselves and those they help and support. We are the British Branch of SCI with over 80 years' experience placing volunteers in the UK and internationally.